Welcome to the website ... "In-Honored-Glory".
This website is dedicated to all the men and women who acted during World War II, to give us back our freedom by liberating the entire world from the Axis-alliance ... From Europe to Asia, from Africa to Scandinavia ... from soldiers, sailors, airmen to fighters in the resistance all over the world. And last but not least to resistance fighters in the very heart of evil itself ... those men and women who stood up against "people" like Hitler, Mussolini and Hirohito, while being fellow countrymen.
At first the main goal of this website was to tell the stories of the men who are buried or memorialized at the American Military Cemetery at Henri-Chapelle. But while doing research for this website and while talking to many veterans and relatives, it became very clear that there is more to tell then "just" about the men of Henri-Chapelle ... For instance there is Ensign Joseph Reichert who was killed on a US Carrier in the Pacific on October 29. 1944 ... Joseph was never found and he's mentioned as Missing in Action or Buried at Sea on the Walls of the missing at the American Military Cemetery of Manila.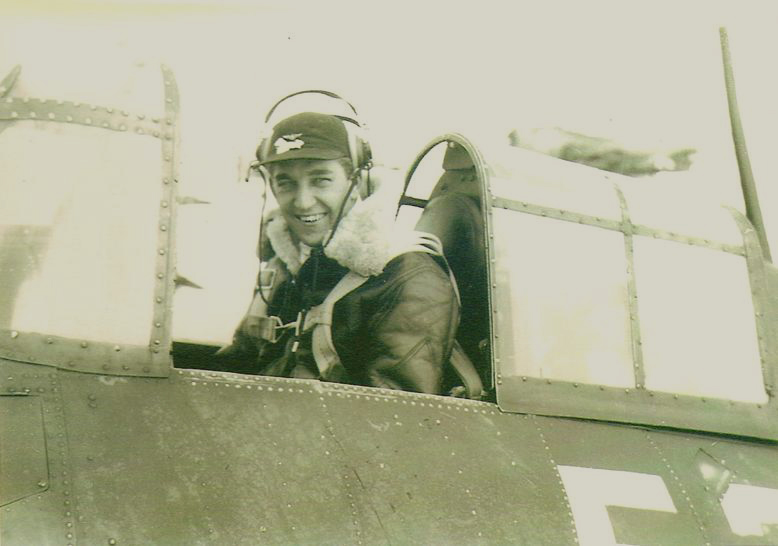 "Ensign Joseph Reichert in a Grumman F-4F Wildcat"
Another example is Flight JB 607 from the RAAF (Royal Australian Air Force) which was shot down over Kerkrade (The Netherlands) on December 29. 1943 by a German nightfighter, while returning from a bombing run over Berlin ... all crewmembers except one were killed, the six crewmembers are buried at the British cemetery in Kleve (Germany).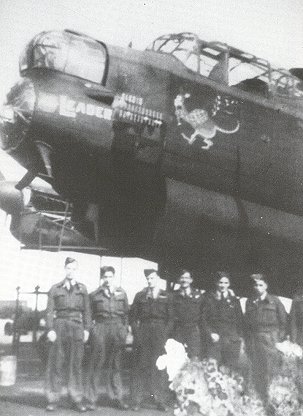 "Flight JB607 of the Royal Australian Air Force"

There are many other examples about individuals who gave their lives, but there is also the soldiers, sailors and airmen who made it back home and who are still alive ... the Veterans. These men have stories to tell that should be shared with future generations. The children of today are tomorrow's future ... they should never forget what happened in that dark period between 1939 - 1945.

While creating this website, one of the most difficult tasks was to find a proper name. After a long search I came up with a name while walking between the thousands of marble crosses at Henri-Chapelle. I stood in front of a grave of an unknown soldier and I read the writing on the cross ...

HERE RESTS IN HONORED GLORY
A COMRADE IN ARMS
KNOWN BUT TO GOD.

... those last three words in the first line caught my eye and I knew right away that this was a name that does honor to all the men and women who made sure that we can enjoy our freedom today.

This website will give a visitor detailed information about Henri-Chapelle. It will attempt to present as many stories as possible about (wo)men who are buried there and in other overseas cemeteries. It will also include information on soldiers who were repatriated after the war, soldiers who are still missing in action, stories about entire crews and of course the stories from veterans.

This website also shows many photos of cemeteries and of WWII itself. Many photos have been kindly provided by division associations and by other people. When there is no source mentioned the photos have been taken by the In-Honored-Glory webmaster. All material on this website is protected by © Copyright www.in-honored-glory.info. If you are interested in any material of the website, please feel free to contact us, we will be more than happy to help !

I hope everyone will see the value of this website and therefore I would like to encourage veterans, relatives and friends to share their stories ... please contact us, we would be honored to strengthen the legacy ... to remember the sacrifices ... to remember your deeds In-Honored-Glory.

Peter Heckmanns
Webmaster In-Honored-Glory
© copyright www.in-honored-glory.info